June 22, 2023 · 4 Minutes
Google Authenticator: How to improve the security of your Crowdestate account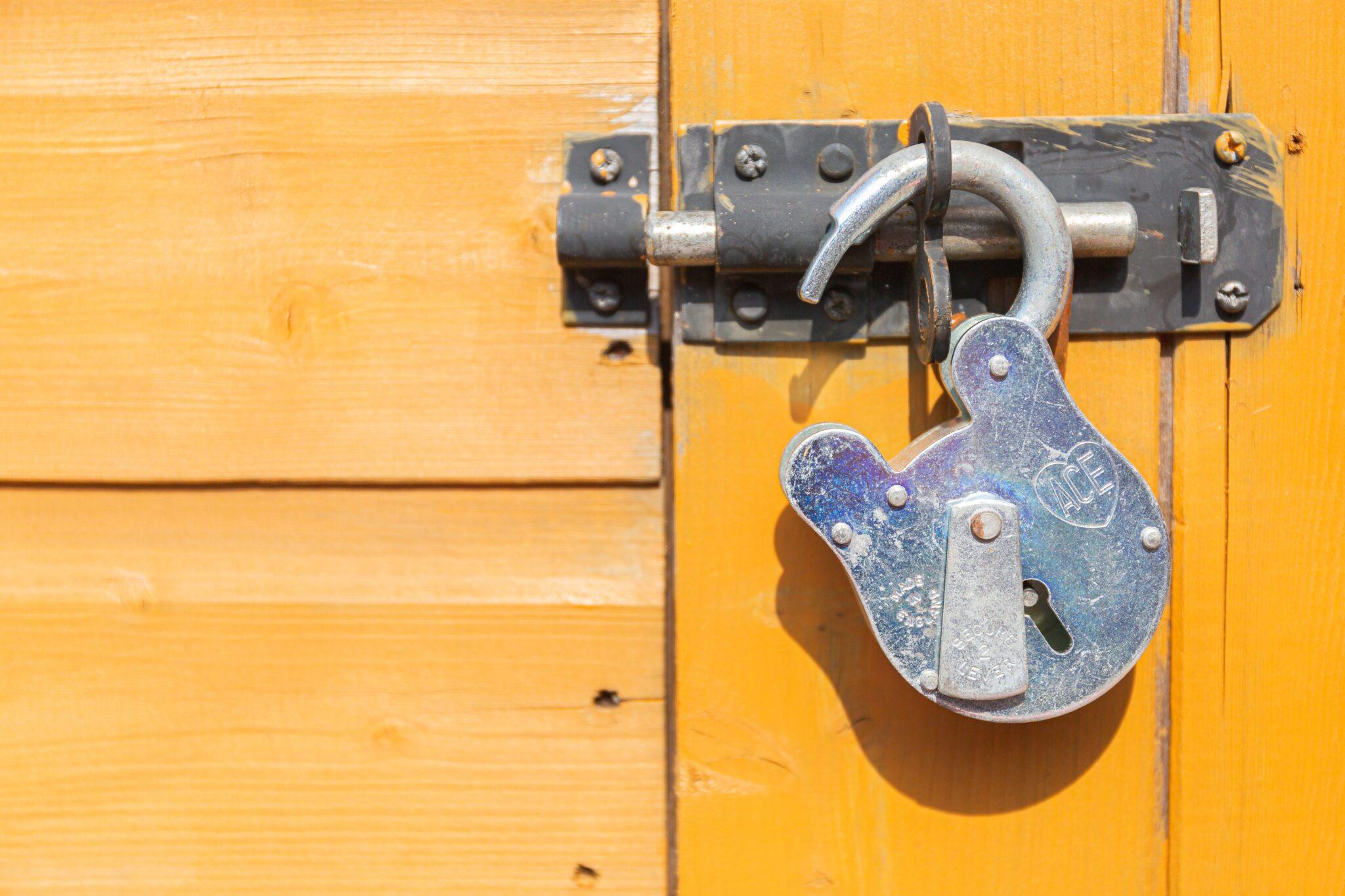 Reading time: 4 min
Along with technological advances, financial service providers have become increasingly susceptible to cyberattacks. With the growing sophistication of hackers and their methods, it is essential for you to protect your accounts, assets and data.
Crowdestate is using Google Authenticator to provide additional security to the data, assets and transactions of the investors. All Crowdestate's investors are required to enable Google Authenticator to be able to change their personal data and execute investment and payment transactions. This additional layer of security will allow us to make sure that the only person making decisions about your money is you.
Google Authenticator: what is it?
Google Authenticator is an application that adds an extra layer of security to your online accounts by adding a second step of verification when you sign in. This means that in addition to your password, you'll also need to enter a code that is generated by the Google Authenticator app on your phone.
The verification code is generated by the Google Authenticator app on your phone, even if you don't have a network or mobile connection.
Sounds complicated? No worries, setting up and using Google Authenticator is simple and highly secure.
When you execute any transaction on Crowdestate that is subject to additional approval, our website and the Google Authenticator app on your phone will independently generate the same one-time, six-digit passcode that is valid for only 60 seconds. We will then ask you to enter the passcode from the Google Authenticator app to fully approve your activity.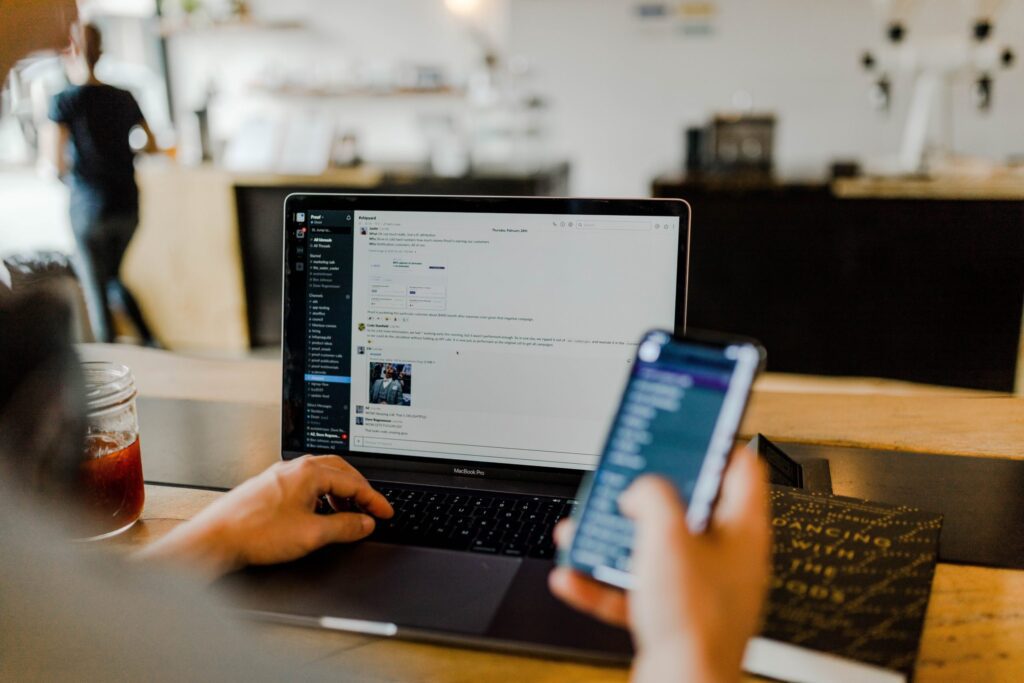 Why is Google Authenticator better than sending an SMS?
You may be wondering why we prefer the Authenticator app to an SMS? The simple answer is that sending an SMS is open to a number of easy security breaches while using the Google Authenticator app is not.
Hackers can access phone numbers through online databases and data leaks and or port your phone number to a new device and pose as you. There are even weaknesses in telecom systems that have allowed hackers to carry out SS7 attacks, allowing them to listen to calls and intercept text messages, which could include sensitive information sent via SMS.
The Google Authenticator, however, doesn't rely on your carrier or phone number, and every temporary code it generates stays within the app. It even works offline. This can come in handy when travelling abroad, as you'll never have any issues receiving a code. Not to mention that the process is both faster and safer than sending a text.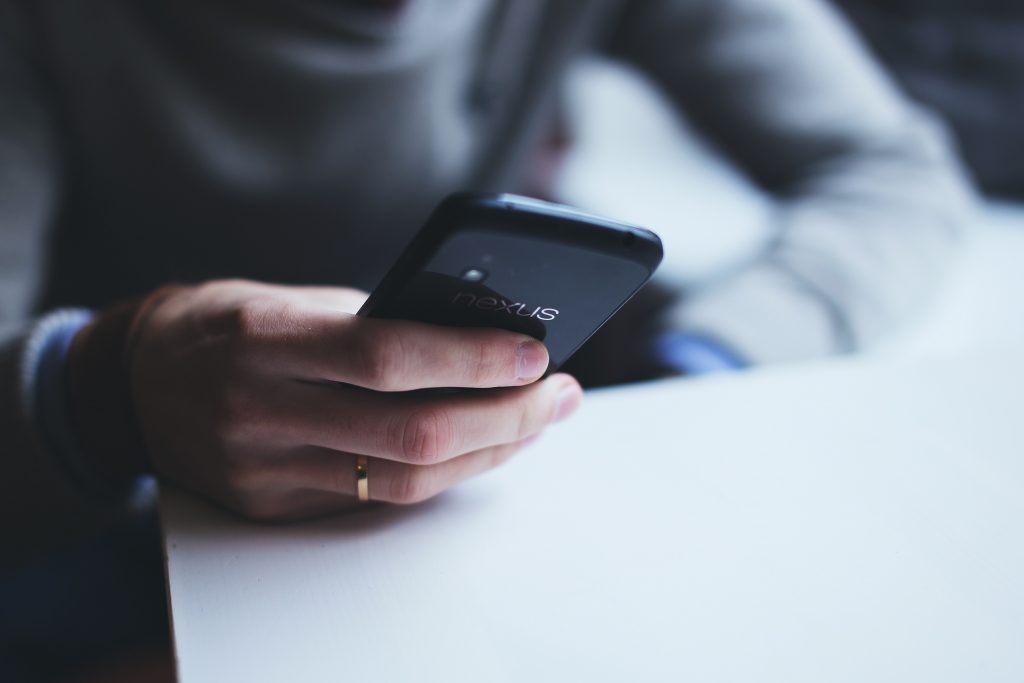 How to set up the Google Authenticator?
Setting up a Google Authenticator app is simple and easy.
If you have not used Google Authenticator before, take these steps first:
Download the Google Authenticator app from Appstore or Google Play Store;
Use your browser to open the security section of your Google account;
Click on 2-Step Verification;
Follow the steps to reveal a QR code in your browser;
Open the Google Authenticator app on your phone;
Use the app to scan the QR code from your browser, then click "Next";
Enter the code from your Google Authenticator app and click "Verify";
That's it, you're done!
How to set up the Google Authenticator for Crowdestate?
Log in to Crowdestate and navigate to My Profile via the "Profile" in the upper right corner of the screen;
Select "Security settings" from the left menu and navigate to "Validation and approval methods"
Open the Google Authenticator app on your phone, press on + and use the app to scan the QR code;
Enter the code from the app and click "Activate".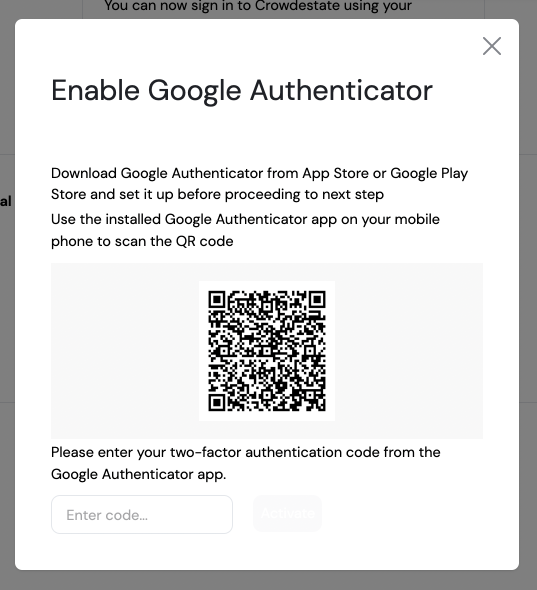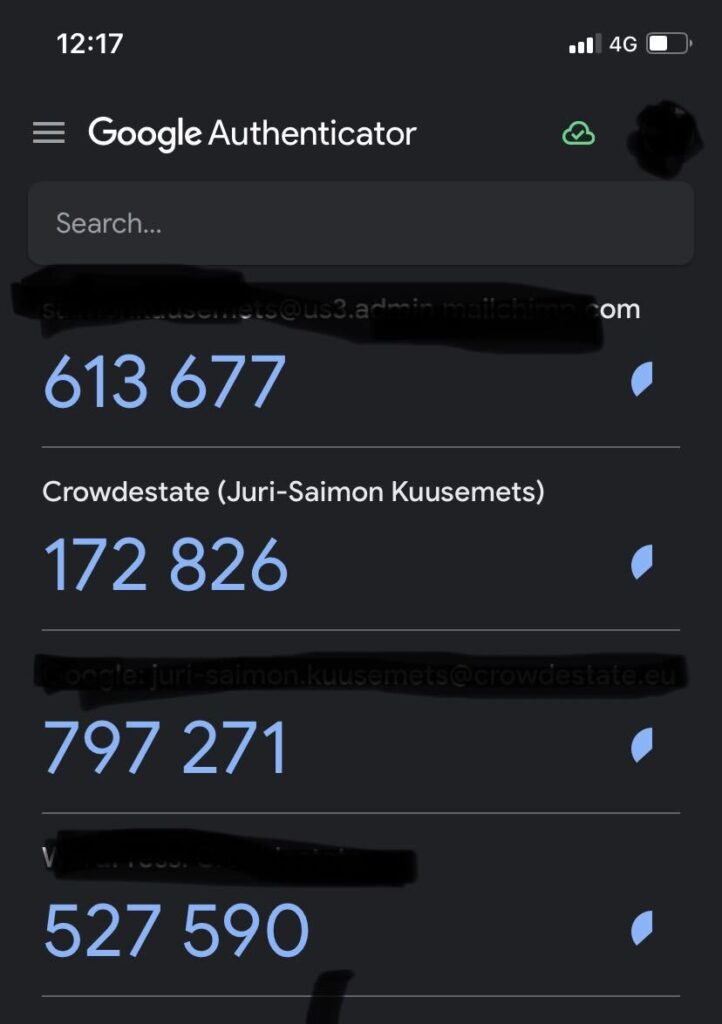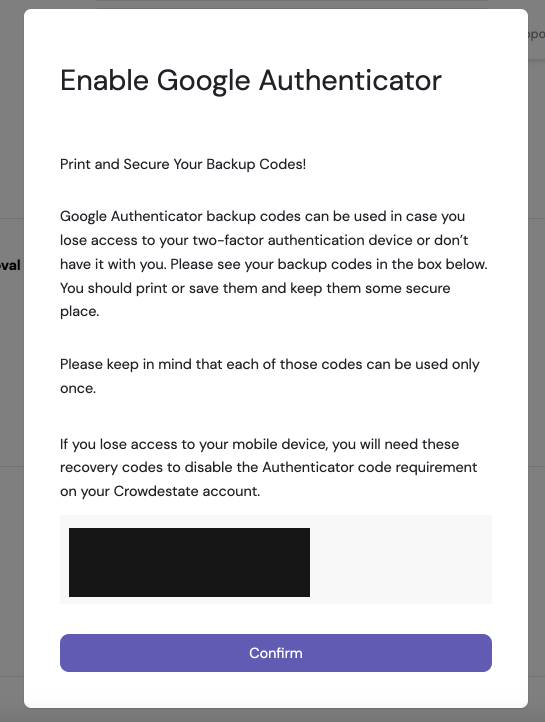 We recommend taking a screenshot of each of your security codes, as you never know when they might come in handy.
Happy investing!